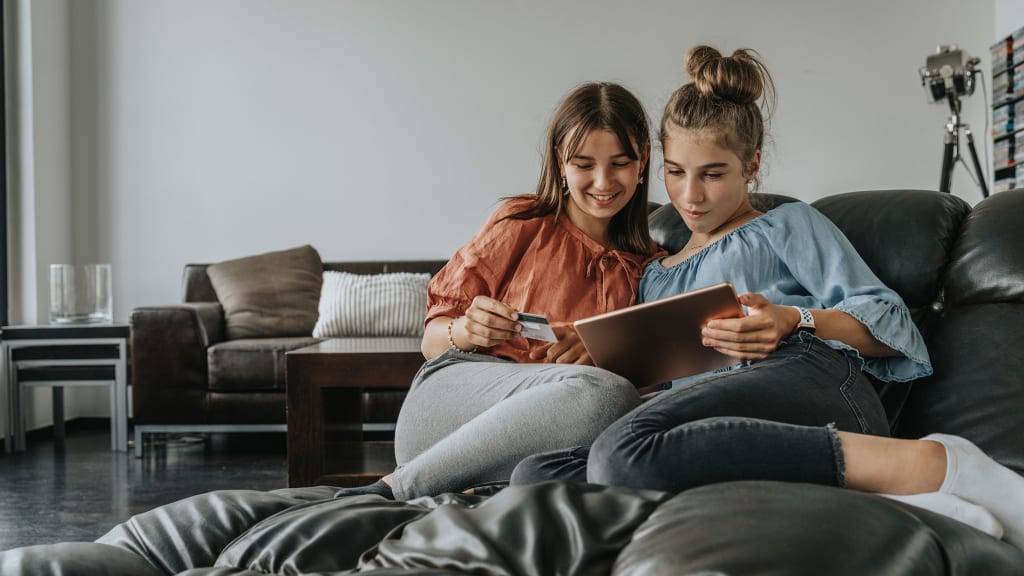 As the first generation that's fully digitally native, Gen-Zers — those born between 1996 to 2012 — take the center stage in online shopping. Gen-Z's spending power has reached $360 billion. And over 55 percent of those in the cohort, between 18 and 24 years old, has shopped online last month, according to a May survey of 1,117 individuals. That survey of U.S. Gen-Zers is from the advertising design automation platform Creatopy.
So what do you need to know about this tech-savvy generation? Chiefly, they hold brands to very high standards. According to the report, e-commerce platform Amazon, sports brand Nike, and fashion retailer Shein take the lead as Gen-Z's top choices in terms of brands. Here are reasons why these brands attract Gen-Z shoppers.
1. Prioritize speed and efficiency
Gen-Z shoppers are born in a fast-paced world — so get on board. "Amazon appeals to these young consumers by offering a large variety of products available to order from the same website, with short delivery times," Creatopy's VP of Marketing Bogdan Carlescu tells Inc. "They expect technology to make their lives easier and their shopping experience more convenient."
In addition, Gen-Z has a shorter attention span, which means, "If the same ad is repeatedly targeted at the same users, it will create more apathy toward your product and brand than anything else," says Truman Rae, account manager of consultancy agency that focuses on Gen-Z marketing strategies NinetyEighth.
2. Advocate for social change
Carlescu explains that Nike landed at the top because it has been advocating for social change and taking a stand on various issues, which members of Gen-Z deeply care about. Carlescu adds that the iconic Colin Kaepernick campaign is just one example of such actions. Gen-Z prefers brands that are inspiring and not afraid to get involved in issues that impact society.
"This is the generation that believes companies have a role in improving society, so you need to show them you're doing more than just selling a product," says Carlescu. "However, the messaging that you're putting forward has to match your company's beliefs and values. Gen-Z will not accept performative actions and will call you out if you try to monetize on social issues."
3. Skip the overly polished marketing messages
Shein manages to capture Gen-Z not only with their affordable prices, but also with their presence on social media — YouTube, Instagram, TikTok — and collaborations with various influencers.
"Gen-Z wants authenticity, brands that speak — not mimic — their language, especially when it comes to marketing on social media," Creatopy's digital media manager Laura Trif tells Inc. "To avoid awkward interactions, brands need to partner with members of the Gen-Z community, nano- and micro-influencers that are closer to their followers, not only with celebrities and models. What Gen-Z wants to see on social media is relatable content, content that looks and feels spontaneous and raw, rather than extremely polished."
Founder of Gen-Z-led social media agency the Z Link, Erifili Gounari, agrees that brands should not take themselves too seriously or try too hard on social media. Gounari advises brands to engage with Gen-Z users on the app in a fun and casual way and take a community-driven approach to the app. Gounari adds that user-generated content beats traditional advertising in terms of brand engagement.