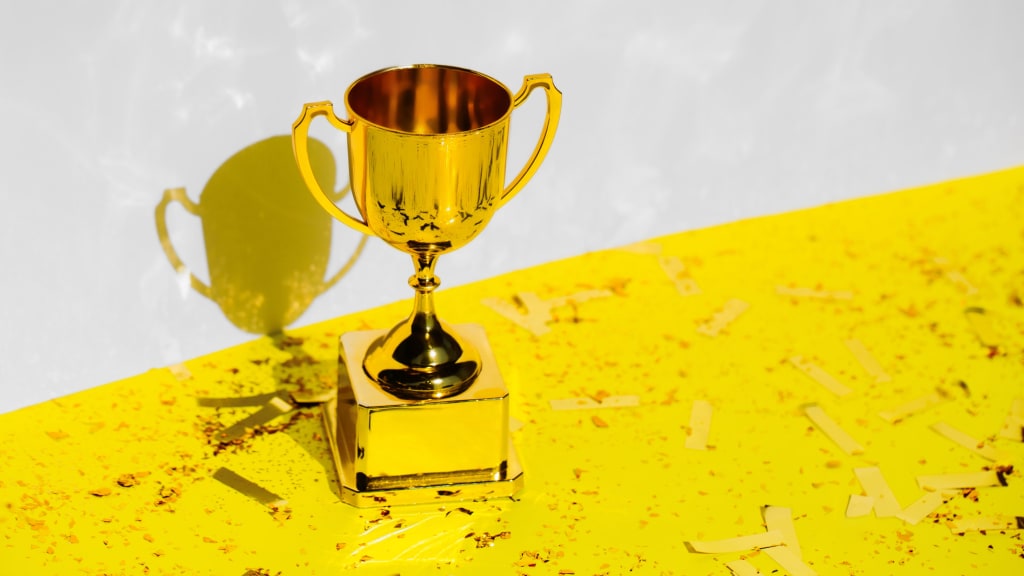 Our top salesperson used to be a tow truck driver. And this guy is from Iraq … For weeks, he stayed in a homemade bunker — a safe house that he and his dad built — and he would hear missiles flying over all the time. In my business, he made $221,000 last year. His goal this year? $250,000. Are there smarter people than him? Yes. What about folks with more education? You bet! But here's the one thing he gets that most people don't: Losers focus on losing, winners focus on winning. He could have whined, cursed, and blamed other people for all the hardships he went through. He didn't. He chose to work his butt off and make things happen. He has a winning attitude. He's a winner. In fact, the losers versus winners quote — I have that in my kitchen. Here are five ways that this one quote has changed my mindset to be a better leader:
1. Focus on what you can do for yourself
A few months back, one of my subscribers asked me, "Tommy, what should I do with fake listings?" (Fake listings are really common if you have a business with a physical store, and they can hurt your reputation.) I told him simply: "You could report them, or focus on getting great reviews." I'd personally focus on the latter. I don't have time to worry about who's fake and who's not! Why? If I focus on what I could do for myself and my business — instead of trying to take out people — I will grow far more than anybody else. I'll give you another example. There was a competitor who got two employees to click on my ads (which made our ads a lot more expensive). It was annoying. While we caught him eventually, I never let his antics bother me. I focus on my business and our one goal …
2. Have a crazy ambitious goal (so ambitious that people think you're crazy)
My crazy ambitious goal: "A billion dollars in 2025." Right now, we are over $150 million. In five years, I want to get us to $1 billion. Some people probably think that's too big of a goal. Not my problem. I want my dream so big that I can fit in everyone else's dreams. And to make my dream come true, I have to become the leader people would love to work for …
3. Be obsessed with being the best
Give me anything. Give me any ad. Any billboard. Any Craigslist post. I will learn whatever it takes to win. If I fail, I pick myself back up again. I don't have time to make excuses about why someone is better than me. In sports, you look straight ahead, not left and right. The same goes for business. If you look ahead, you had better look at the very top …
4. Compare yourself with the No. 1 winner in your mind
I don't have any competition in the home service industry. There's no one I see as competition. The only guy I see as my big competitor in life? His name is Elon Musk. That's who I've gotta go after. Why? Because he's No. 1. How does that apply to you? While you can compare yourself with your direct competition, why don't you compare yourself with the No. 1 winner? Someone who will inspire and challenge you as a role model?
5. I will -> I am
I have a poster that lists my most important goals and intentions in life. They all start with "I will … " — for example, "I'll be in the best mental and physical condition ever." I'm changing that to: "I AM in the best mental and physical condition ever." Here's my full list of "I AMs" … what about yours? I'm a billionaire. I'm in the best mental and physical condition ever. I'm happy with what God has given to me. I feel fortunate for the team that supports me. I possess consistency, accountability, discipline, and focus.
Seven years ago, I could barely afford a $4,500 check to a charity. I did 14-hour days. I ran emergency jobs. I was on the phone 24/7. Was it hard? Yes. But I never gave up. I never will. Because I see myself as a winner — even when I'm not one in other people's eyes. As Elon Musk said in an interview: "Optimism, pessimism, f*** that; we're going to make it happen. As God is my bloody witness, I'm hell-bent on making it work." Have a goal? Make it work. What will you focus on winning? What will you do to make it work? Remember: Losers focus on losing. Winners focus on winning.