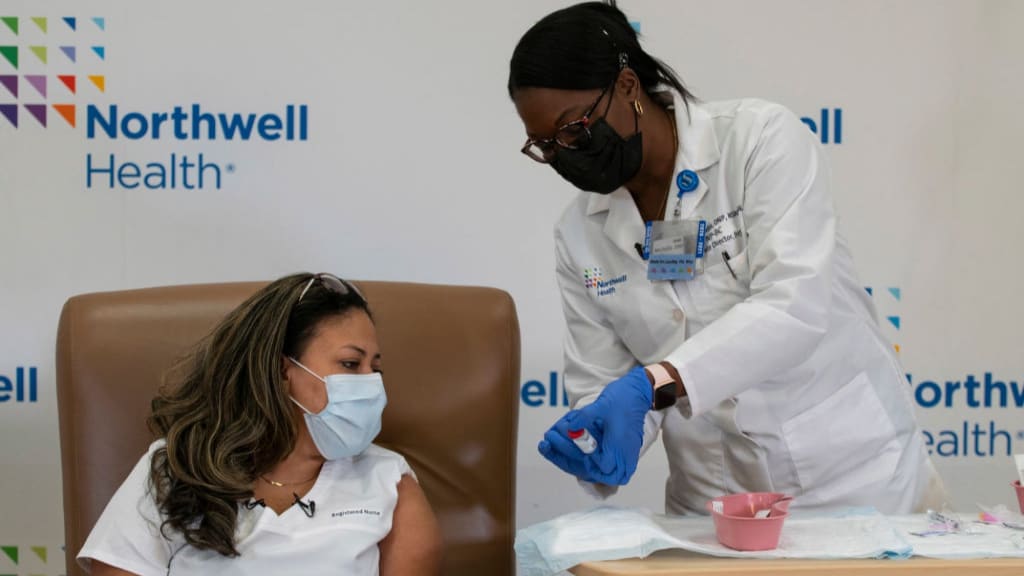 More than 100 hospitals, maternity wards and healthcare facilities in Ukraine have been intentionally destroyed since Russia invaded the country.
What happens to children with chronic medical conditions?
Northwell Health has a Purpose that motivates and guides decisions. As one of the larger health systems in the United States, based in New York, Northwell moved quickly once the war began. It used its Center for Global Health's telehealth capabilities to aid Ukraine's healthcare workers. Within weeks, a countrywide telemedicine support system was built and capable of reaching frontline workers throughout Ukraine. This allows for doctors around the world to help with patient consultations.
"When healthcare is attacked you don't just sit back and let it happen, you ask where you can help," said Michael Dowling CEO of Northwell.
In early May, the leaders of Northwell Health decided to make a documentary about what happens to children requiring regular care when there are few remaining hospitals to care for them.
The harrowing result is called; "Two Wars," a 13-minute documentary that shows the impact of this devastation on the most innocent of all: sick children.
The film shows us up close that there are two wars happening inside Ukraine. One between Russia and Ukraine and the other between Russia and children with chronic medical conditions.
Northwell's Purpose activation partner StrawberryFrog partnered with independent film director Rafael Lewandowski and the film follows a day in the life of Dr. Natalia Fedyk, a pediatric hematologist treating hundreds of young patients on little rest.
Some are either too sick to be transported out of the country for further treatment or have complex cases that require additional help.
The documentary is a part of the "Raise Health" Movement for Northwell, which was created in close cooperation with Ramon Soto, Chief Marketing Officer at Northwell and his team.
"The obvious devastation and human tragedy taking place in Ukraine masks an unseen, deliberate attack on humanity, said Soto. "The purposeful attack on over 100 hospitals is an effort to place inhumane burdens on a society that force capitulation. An attack on healthcare anywhere is an attack on the most vulnerable. It cannot go unanswered and Northwell is proud to commission this short documentary to shine a light on this important story."
This isn't the first time Soto is using innovative media platforms to reach and engage his audience. Through a savvy use of streaming channels and smart documentary properties, Soto has achieved hundreds of billions of impressions that other health systems would envy.
A few months before the pandemic, for example, Northwell released "Lenox Hill" on Netflix, a passionate 9 episode docudrama that explores the hidden story of healthcare, and the special people who provide extraordinary care every day.
Then in the middle of the pandemic, there was no better way to exemplify the passion and vitality of Northwell employees than the Northwell Health Nurse Choirs, which made it big on "America's Got Talent," –18 nurses using the healing power of music to cope with the pandemic were invited to perform as contestants. They ultimately reached the finals and shared their heartwarming gift with millions of Americans.
Next year, Soto will launch a Behavioral Health Documentary on HBO, illustrating the challenges and journey of suicidal college students as they enter intervention and re-habilitation.
"Now we are launching 'Two Wars'. A gripping story of terror and of hope through the eyes of Ukrainian doctors and nurses and their patients," says Soto.
It is Northwell's hope that people see the brave doctors and nurses who put the care of their patients above all else. The healthcare demands during war are impossibly high. By intentionally targeting Ukraine's hospitals, clinics, maternity wards and other facilities, the pressure upon the frontline medical staff is unrelenting.
See the short documentary here: